4 Tips for Throwing a Great Tailgate
This weekend, my husband and I are off to Hampden-Sydney college, where tailgating is taken seriously. People dress up in bow ties and pearls, tablecloths are laid out, oysters are shucked, and everything is decked out in garnet and grey.
Last year we lived in Minnesota, so we missed football season in Virginia, which is making this year's easy drive from Charlotte to Farmville feel really exciting. I love tailgating because I'm passionate about anything that brings people together and/or involves drinking wine outside and eating all day long.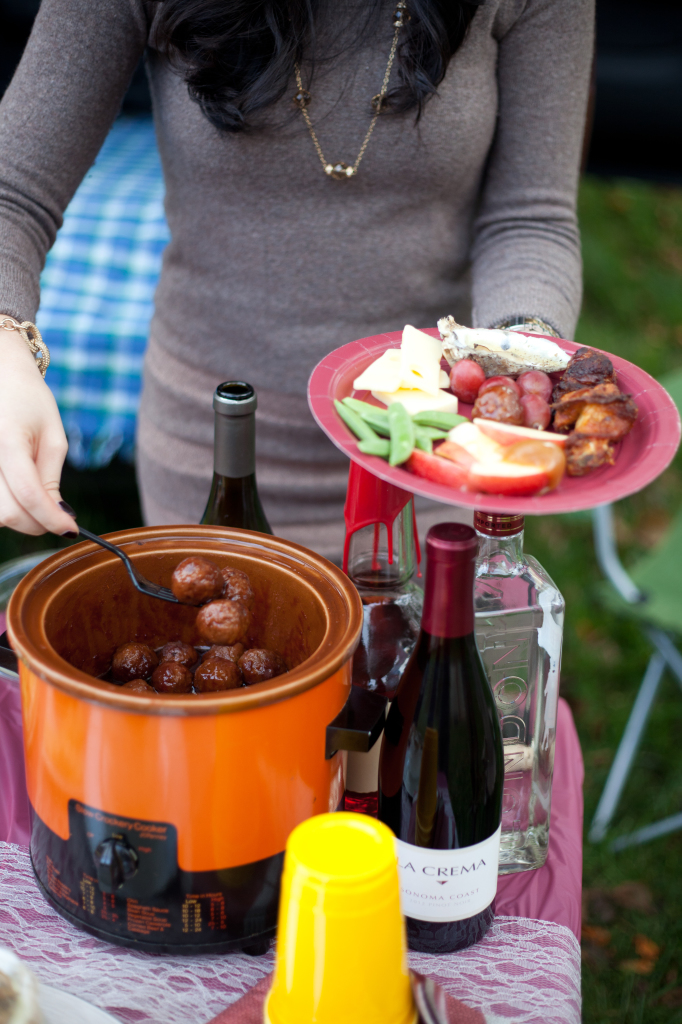 Here are a few tips for putting together a great tailgate without too much work:
When possible, stick to pre-made or takeout. I believe the exact opposite in most cases, but if you're hosting a large number of people for an informal occasion like a football game, I like to either have everyone bring something or stick to easy items like chicken wings, chips, and veggie trays. I love a tailgate with raw oysters, too, and while they can be pricey, they're easy enough to serve.
Finger food forever. While you'll definitely want to provide some seating, most people will grab a plate and stand around, so maybe try to stay away from serving anything that absolutely needs a knife and a fork. Ham biscuits, mini cupcakes, and anything that can be picked up with a toothpick (like those famous crock-pot meatballs with ketchup and grape jelly) are some of my favorites.
Think about serving temperature. Heating and cooling are limited outside, so while you should bring insulated containers to keep cold foods cold and hot foods hot, it makes life much easier if the majority of your food is fine at room temperature, like a veggie or fruit tray, chips, crackers, and little sandwiches.
Provide a good variety of beverages. Pack a cooler full of ice with sodas and a selection of beers. I also like to have a thermos or two of hot apple cider. And last but most certainly not least, La Crema's Sonoma Coast Pinot Noir and Chardonnay both make fabulous wine options this time of year.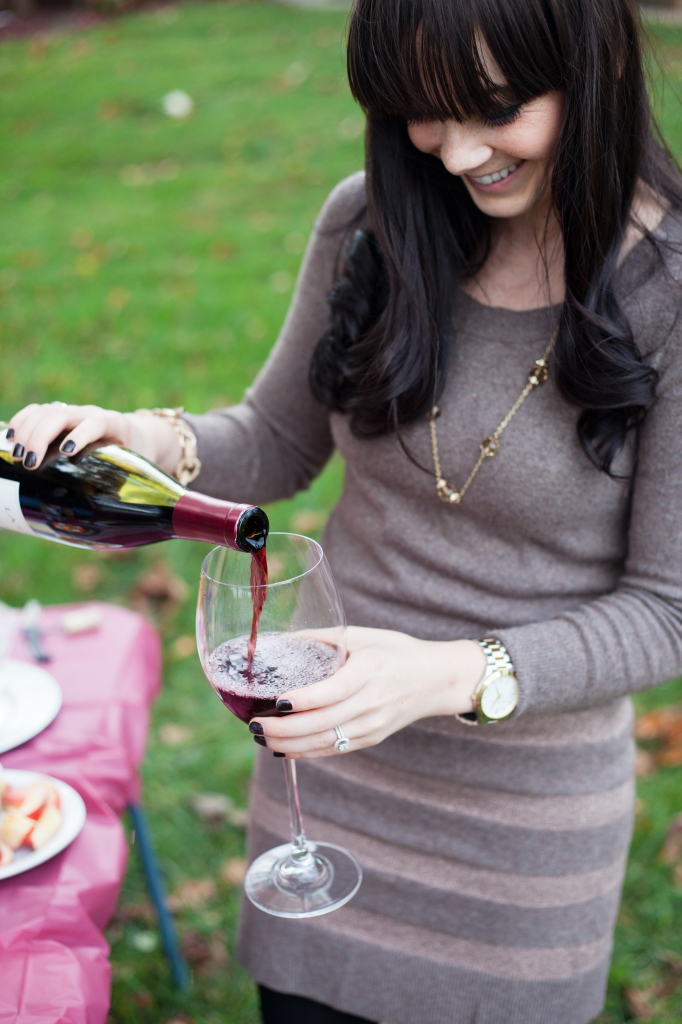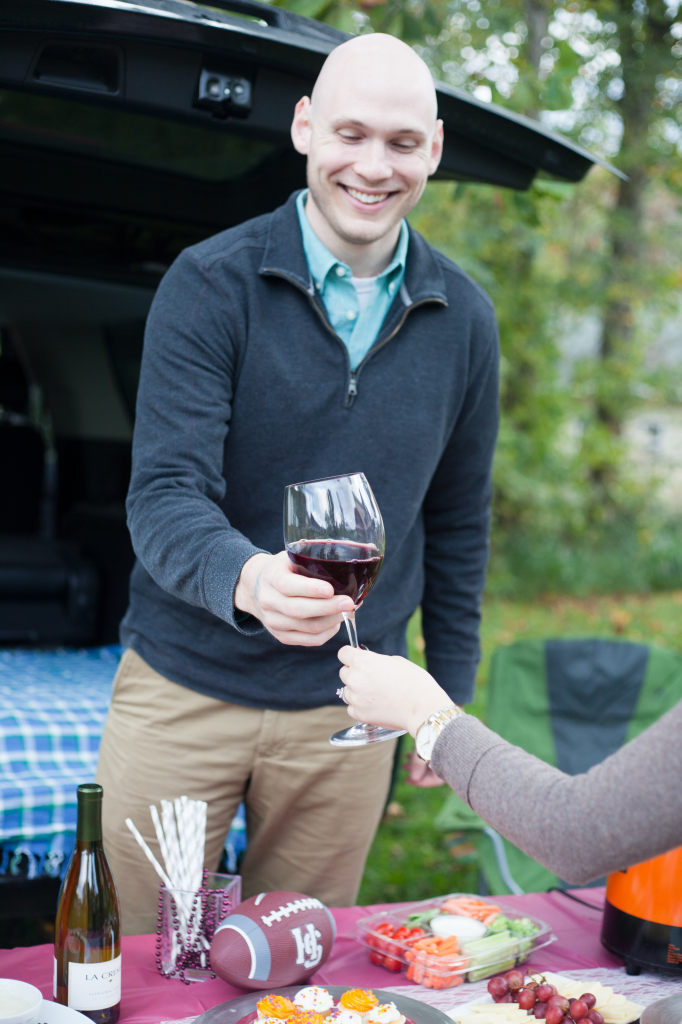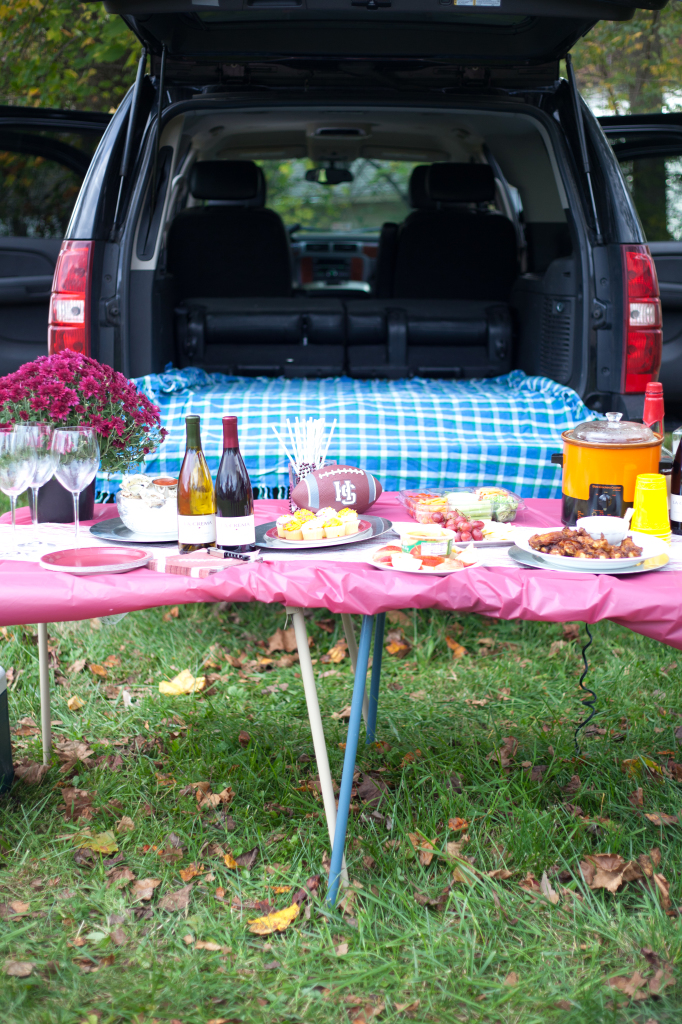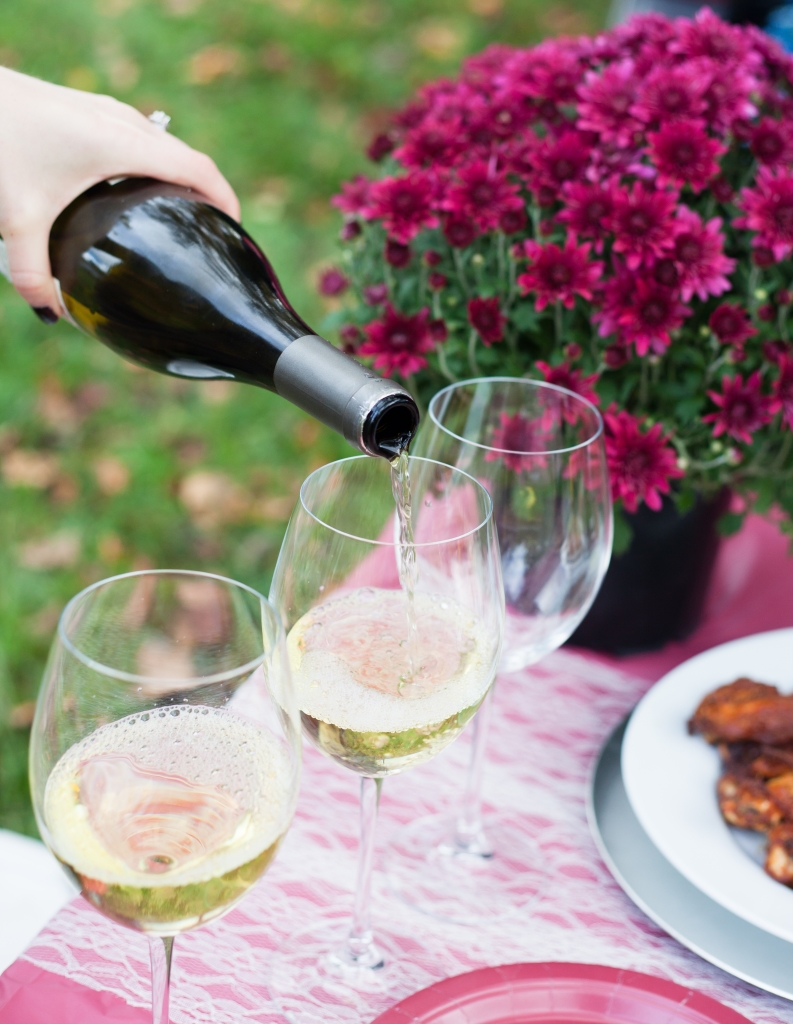 Whether you're at the game or just in your own backyard, you can throw together a quick, easy, and beautiful tailgate party to celebrate the last bit of college football season. Enjoy!
Photos by Sarah Gatrell of Photo + Love.