Top 10 Spring Recipes Roundup
Spring is the season of growth and revival. As nature emerges from its winter slumber, our surroundings become vibrantly lush with greenery and sprouting seedlings. As you know, once the sun is out, so are all of us! Between picnics, parties, BBQs, fairs, and festivals, spring truly becomes a celebration of warm weather, delicious produce, and life in general.
Spring Recipes Roundup
With a bounty of seasonal local produce at our fingertips, it's a great time to experiment with spring recipes. Enjoy our top 10 spring recipes roundup below and get ready to embark on a savory culinary adventure!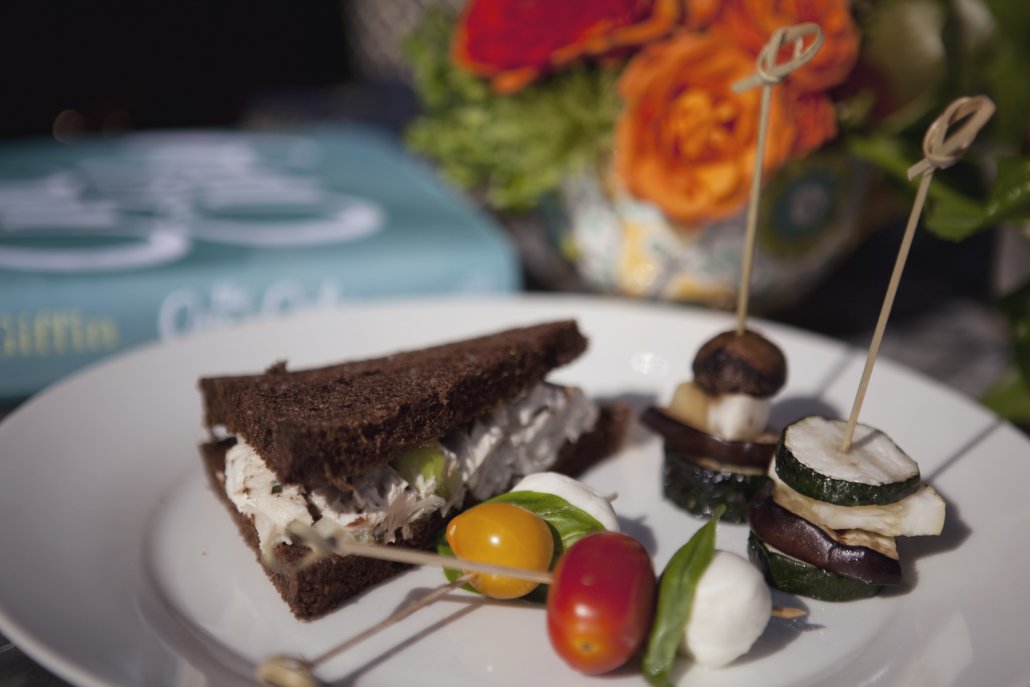 If you want a quick, healthy and refreshing bite to eat, this Tarragon Chicken Salad is a great option. With herbaceous flavors from the tarragon and tartness from lemon juice, it's not only a healthy choice, it's flavorful too! Plus, it only takes about 10 minutes to assemble.
Enjoy La Crema's Monterey Pinot Gris with this chicken salad as its zesty citrus notes complement the tarragon and lemon flavors in the dish.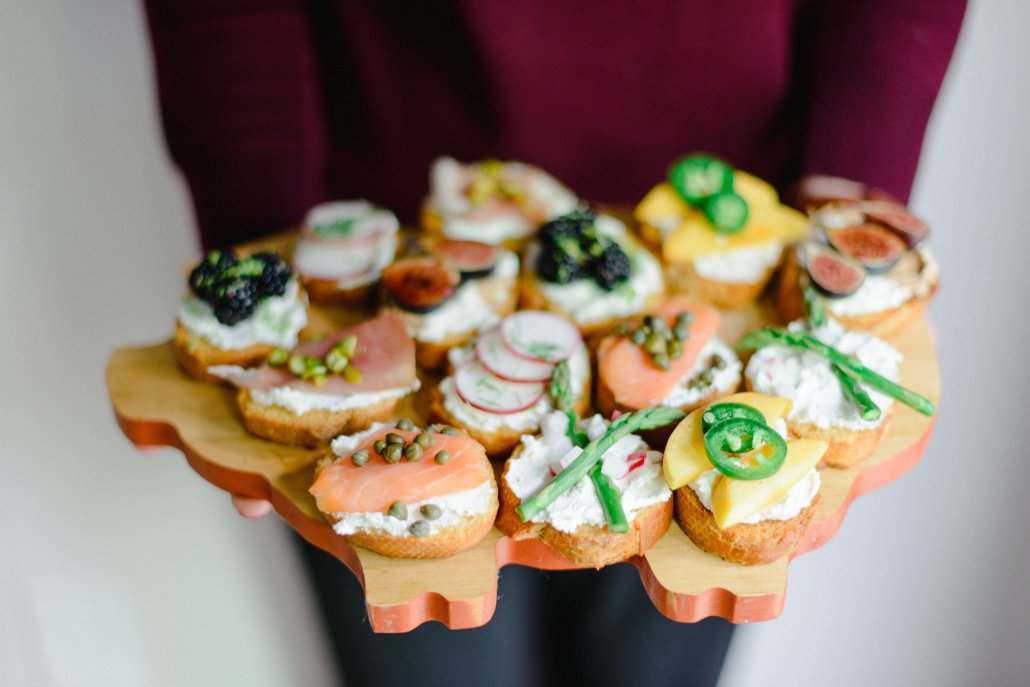 Hosting a garden party soon? Keep it simple and try a few or all of these options for Crostinis. Small bites are perfect for springtime parties and social gatherings, and by offering multiple flavors, you're sure to satisfy even the pickiest of guests.
Crostinis are versatile enough to pair with any wines you might have on hand. Any of our Pinot Noirs or Chardonnays would work well.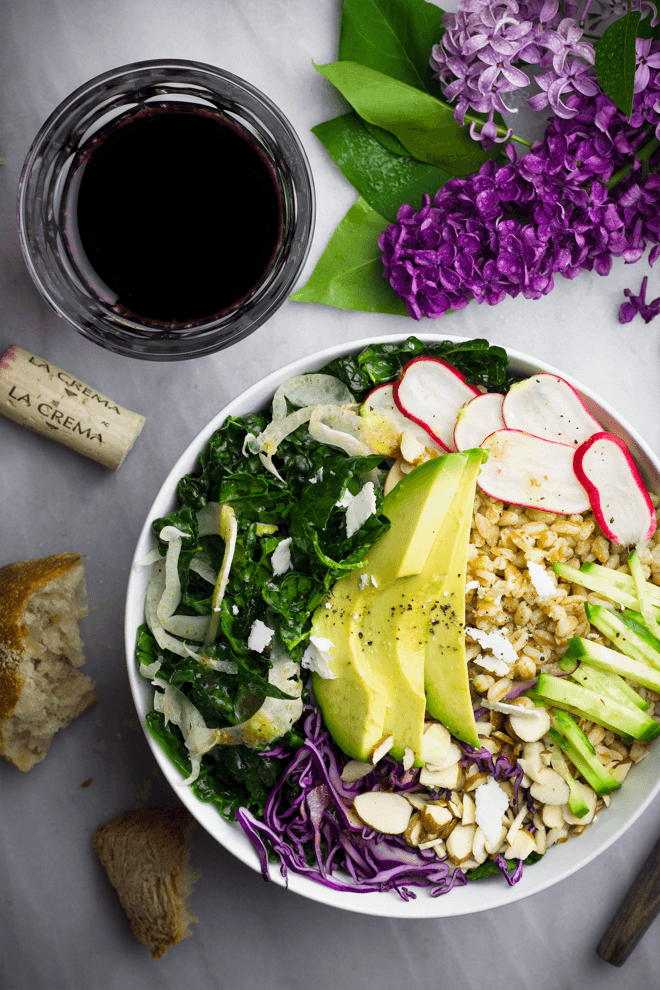 If you're in the mood for a quick and healthy vegetarian meal, this recipe for a Spring Grain Bowl is the perfect option. It calls for the use of farro, which is very nutritious and actually a fairly versatile grain. In this dish, we combined the farro with kale, purple cabbage, and other spring produce to craft filling and satisfying meal.
For this dish, we opted for La Crema's Willamette Valley Pinot Noir as its wild fruit and baking spice notes create a wonderful contrast to the flavors you'll find in the spring grain bowl.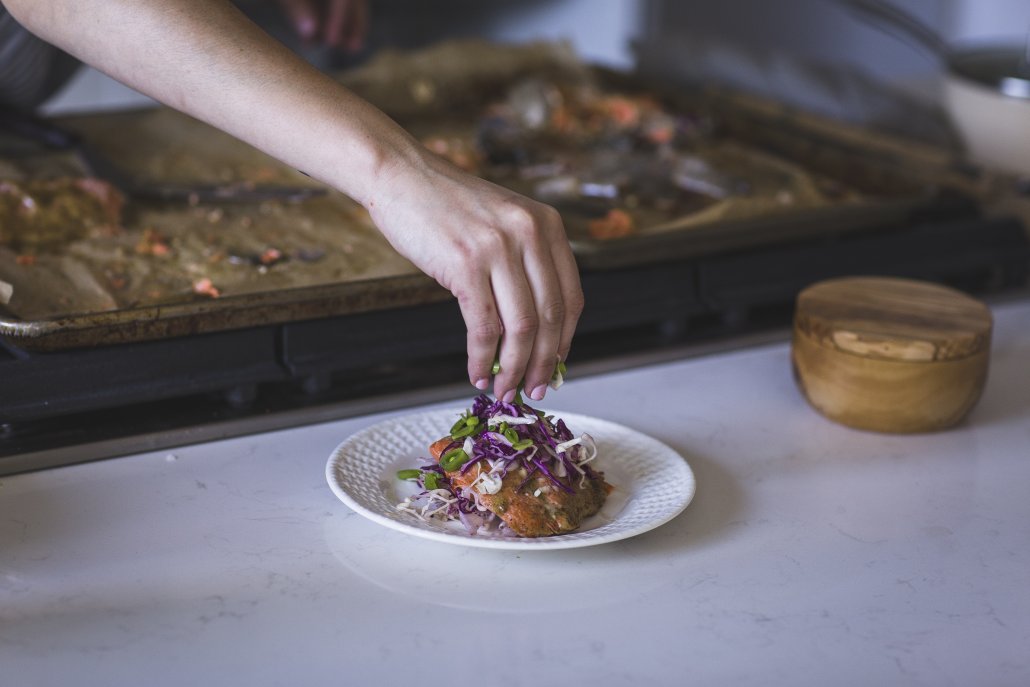 The best spring recipes include fresh ingredients, local produce, and bright flavors. This combination of salmon, mustard, honey, vinegar, and olive oil with a crunchy slaw is exactly what you need for a spring gathering.
For the perfect pairing, try La Crema's Willamette Valley Pinot Noir. The fruity, fresh acidity in the red wine balances the richness of the salmon and mustard to round out the dish.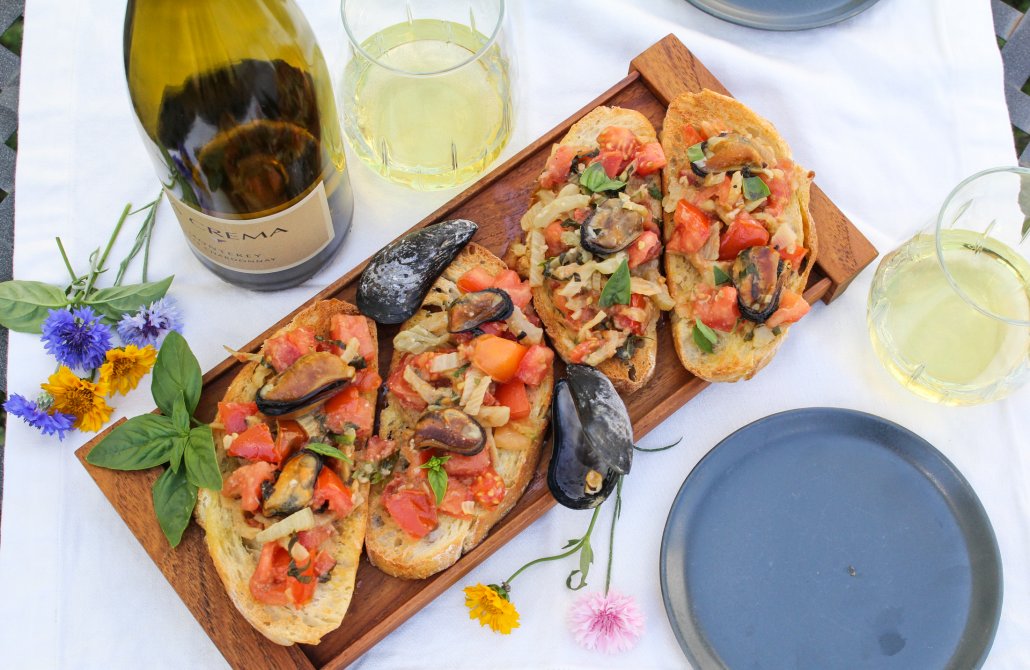 Italian cuisine is full of color, vibrancy, versatility, and interesting flavors. And it's important to look beyond pizza and pasta and explore other dishes like this Mussels Bruschetta. Like most of the dishes mentioned in this spring recipes roundup, this meal is easy to put together and doesn't require a lot of time.
Our Monterey Chardonnay's balanced acidity along with notes of lemon, pineapple, and oyster shell naturally complement the mussels in this pairing.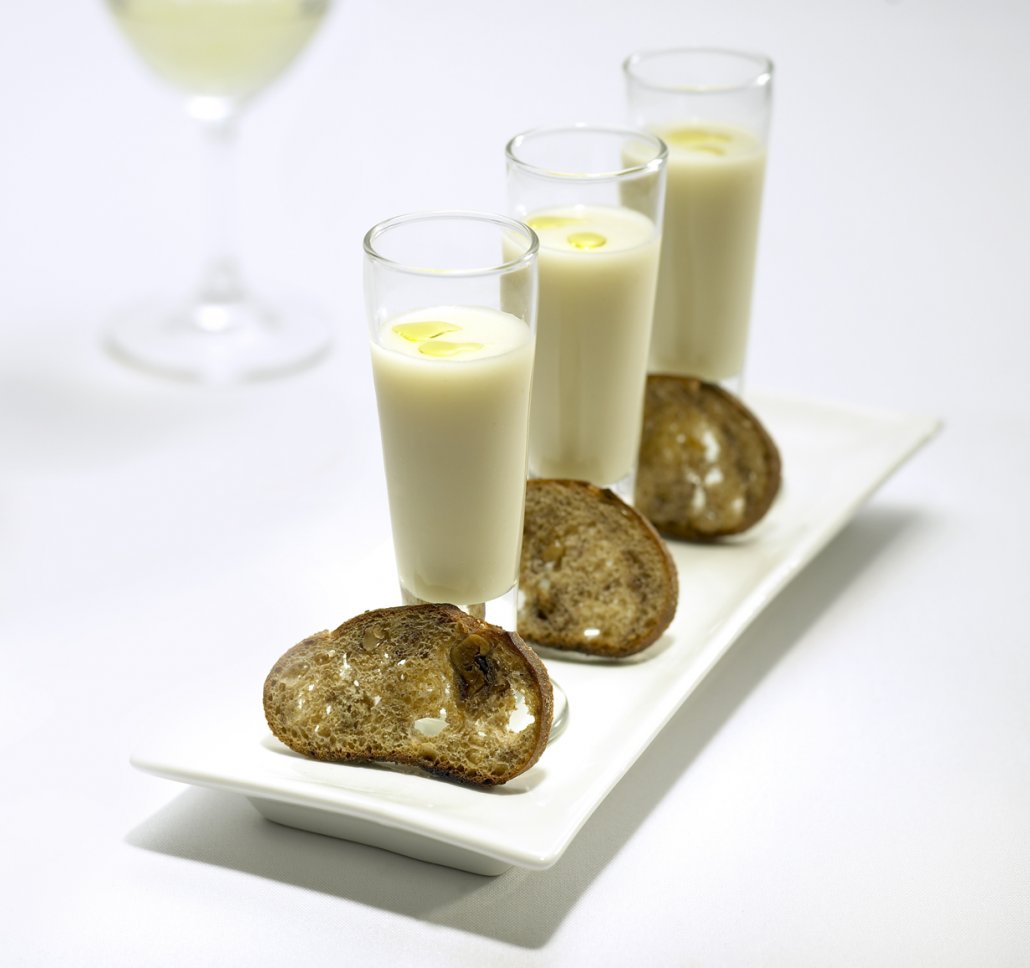 If you maintain a vegetable or herb garden, consider adding alliums like garlic, chives, and onions. They're easy to grow and regularly lend themselves in various recipes of all sorts of cuisines and dishes like this Spring Allium soup. This soup uses leeks, onions, shallots, garlic, along with cream and lemon to create a beautifully flavorful soup.
For pairing, La Crema's Russian River Chardonnay has a rich body that complements the cream in the soup and balances the alliums nicely.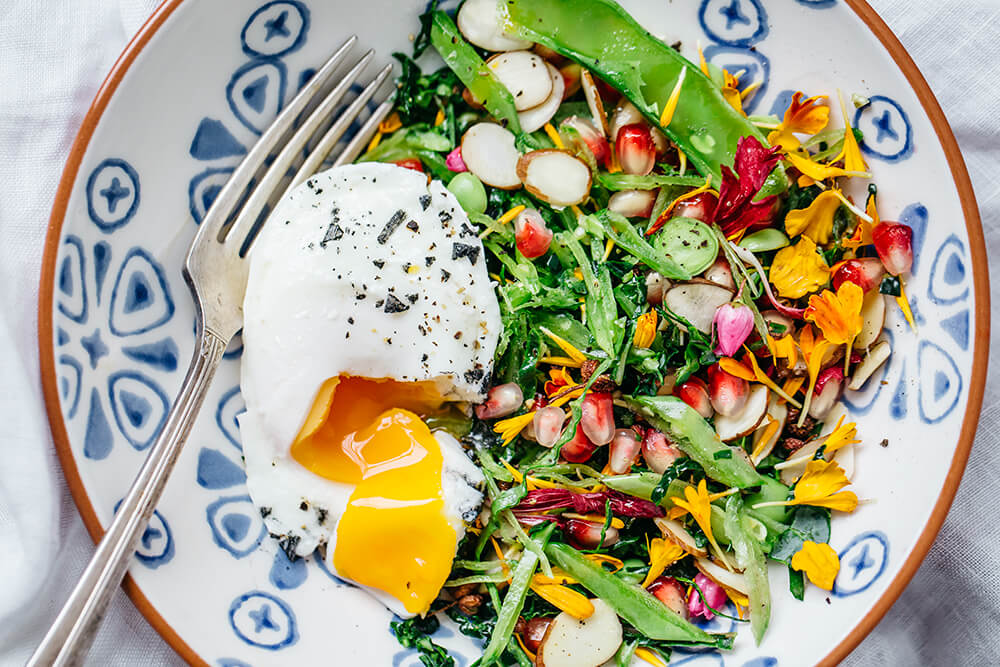 This dish is the very definition of spring with edible flowers and spring greens. It looks bright and colorful on the plate and is perfectly healthy too! Head to your local farmer's market to gather up the produce for this dish including spring greens like kale, pea shoots, snow peas, and edible flowers like pansies and dandelions. This is one of the best spring recipes you can have in your recipe box because it doesn't take much time to make but leaves a lasting impression.
Pair this dish with La Crema's Sonoma Coast Chardonnay as its floral notes, with hints of green apple, baking spices, and lemon bring to life a vibrant spring feeling.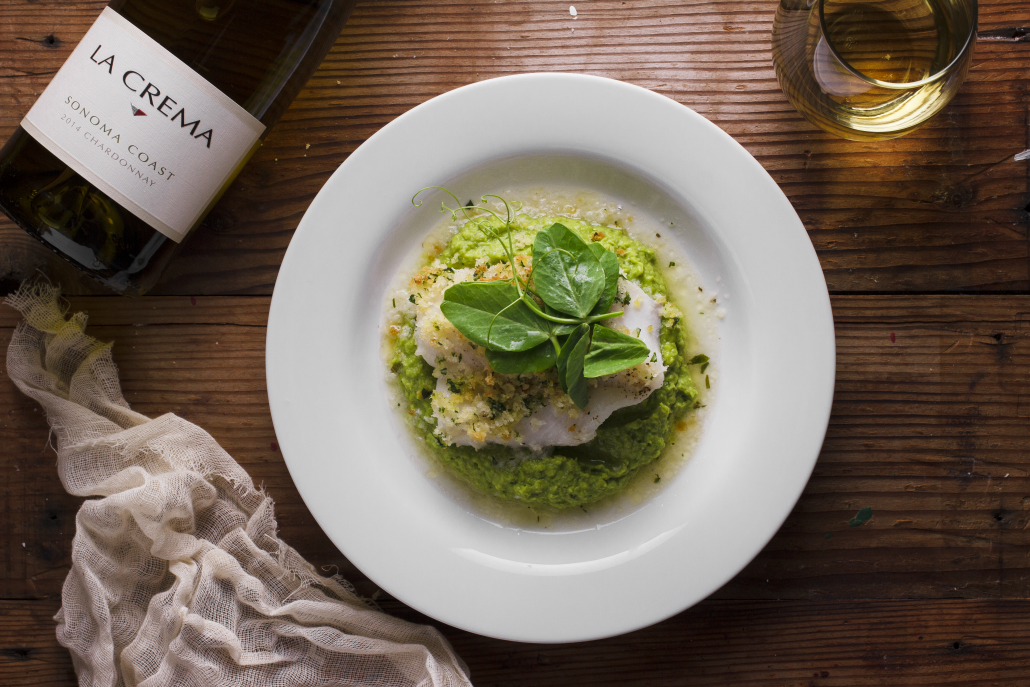 You don't need a dozen ingredients to cook a delicious and filling meal. The combination of a few key ingredients can ultimately create a stellar dish. This herb-crusted cod with pea puree fits right in with the overall theme of spring because nothing says spring like fresh English peas! Plus, the recipe is fairly quick to execute so you can spend more time eating than prepping.
Try our La Crema Sonoma Coast Chardonnay alongside this dish as the wine nicely balances the flaky fish and green flavors from the peas.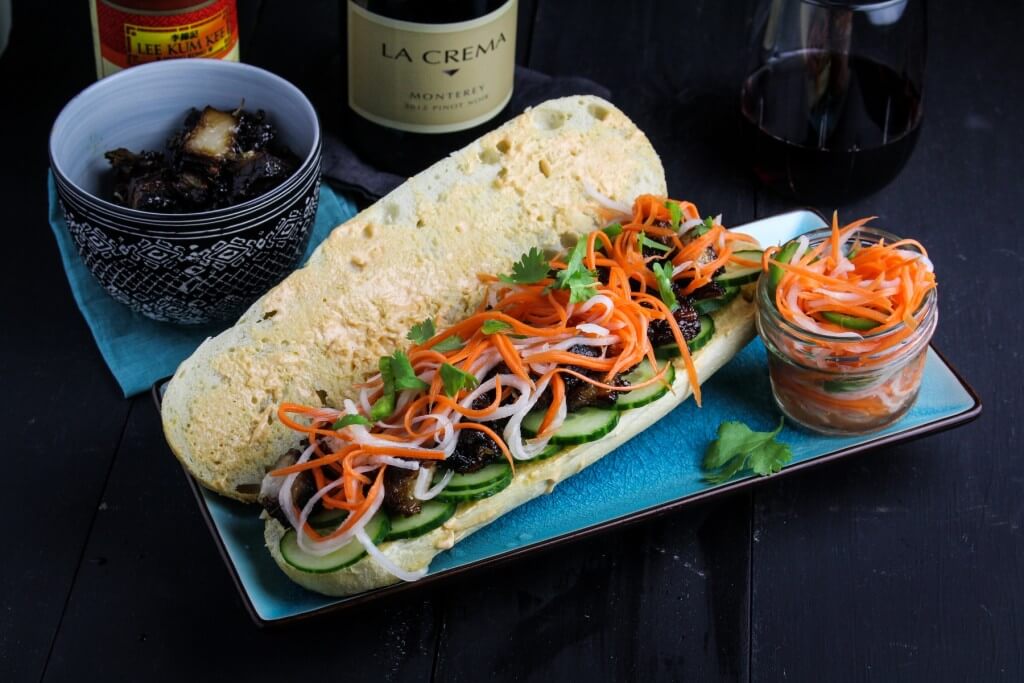 The portability of sandwiches makes them an excellent go-to for spring picnics and park dates. Pork belly bánh mì sandwiches are well worth the effort to assemble as they're packed with flavor and totally delicious.
Enjoy them with our Monterey Pinot Noir for the perfect pairing!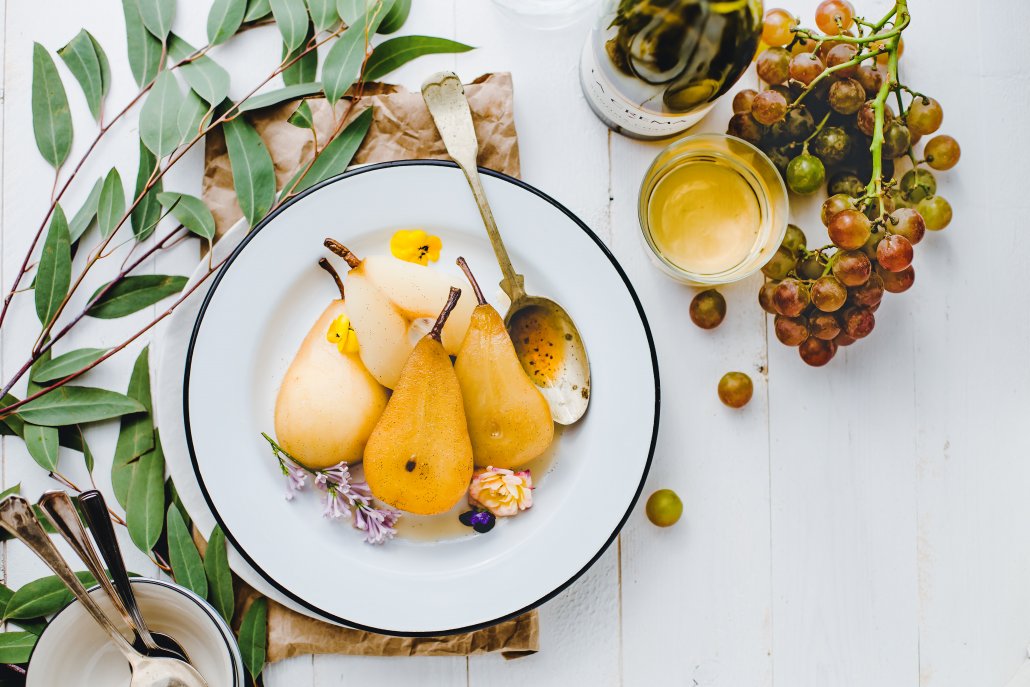 We're finishing out our spring recipe roundup with a lovely dessert. This jasmine white wine poached pear recipe is an all-at-once easy, sweet, and fresh recipe featuring delightful flavors such as jasmine tea and vanilla.
Grab a bottle of La Crema Sonoma Coast Chardonnay to pair.
What are some of your favorite dishes for spring? Do you have any traditions for the season? We'd love to hear your thoughts in the comments section below!
Share this on Pinterest: