Top 14 Summer Recipes Roundup
Summer is one of our favorite seasons. With warm, long days, there's every reason to be outside with friends and family enjoying the fresh air and sunshine. As with all gatherings, a great meal is a must so we've compiled a handy summer recipes roundup.
Summer Recipes Roundup
This list of summer recipes includes our favorite dishes, from salads to BBQ, from our blog over the years.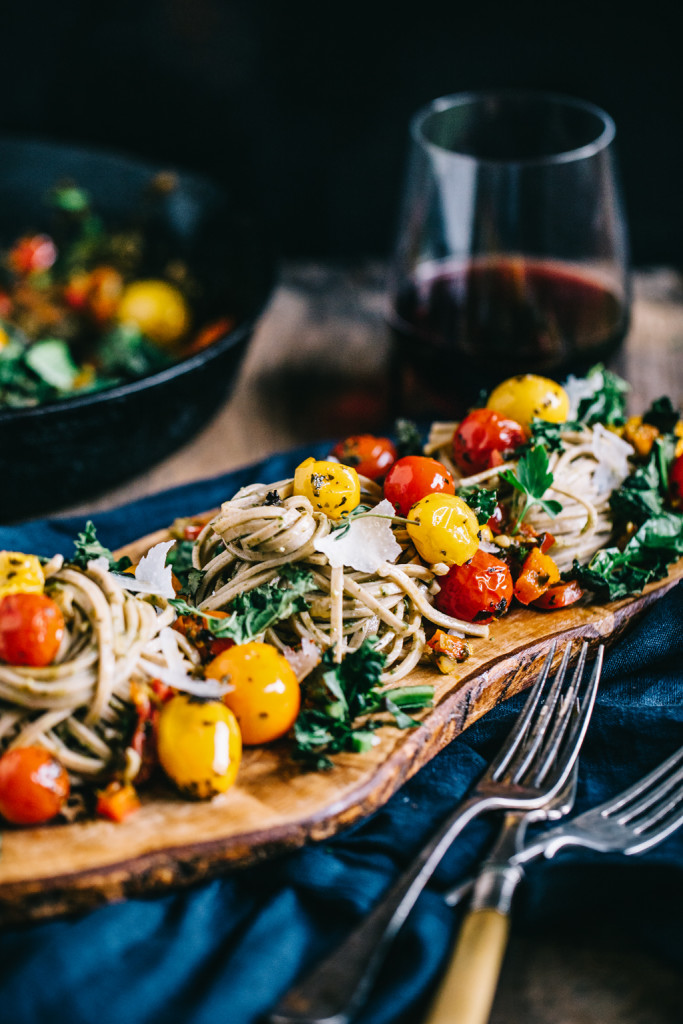 Tomatoes are at their best during the summer, and this soba noodle dish perfectly highlights their sweetness alongside an herbaceous chimichurri and healthy kale. Enjoy with a glass of our Monterey Pinot Noir.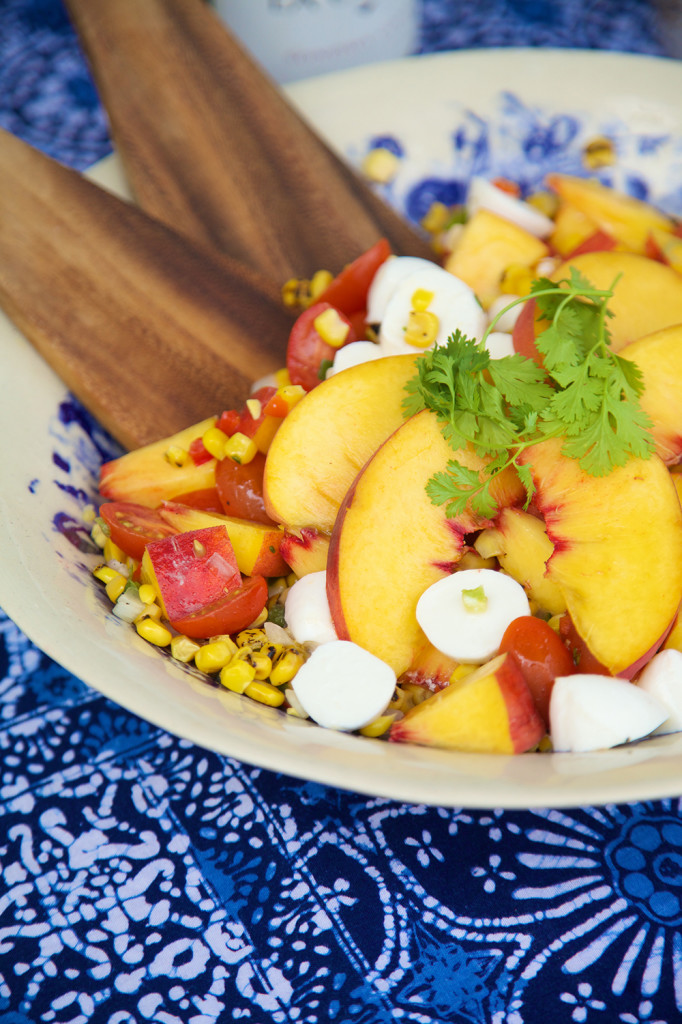 Leveraging classic summer produce of peaches, corn and cherry tomatoes, this perfect summer recipe is a go-to side with BBQ fare like ribs, brisket or pulled pork. Plus it makes a great leftover for lunch! If pairing with BBQ, enjoy with our Sonoma Coast Pinot Noir, or if on its own, try it with a glass of Monterey Chardonnay.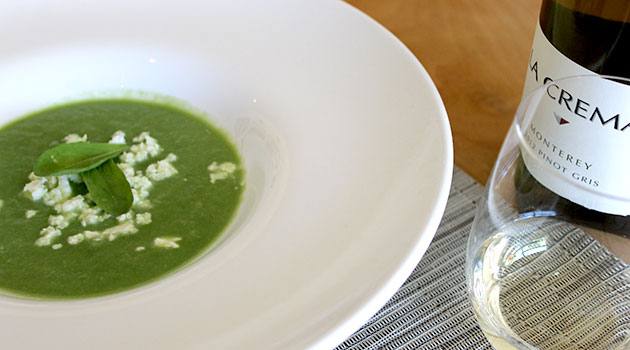 The bright anise flavors of fennel and bitter lemon notes of sorrel (think of sorrel as a mix between kale and spinach, spritzed with lemon), makes this cold soup a lovely option to add to your hot weather recipes archive. Pair with our Monterey Pinot Gris.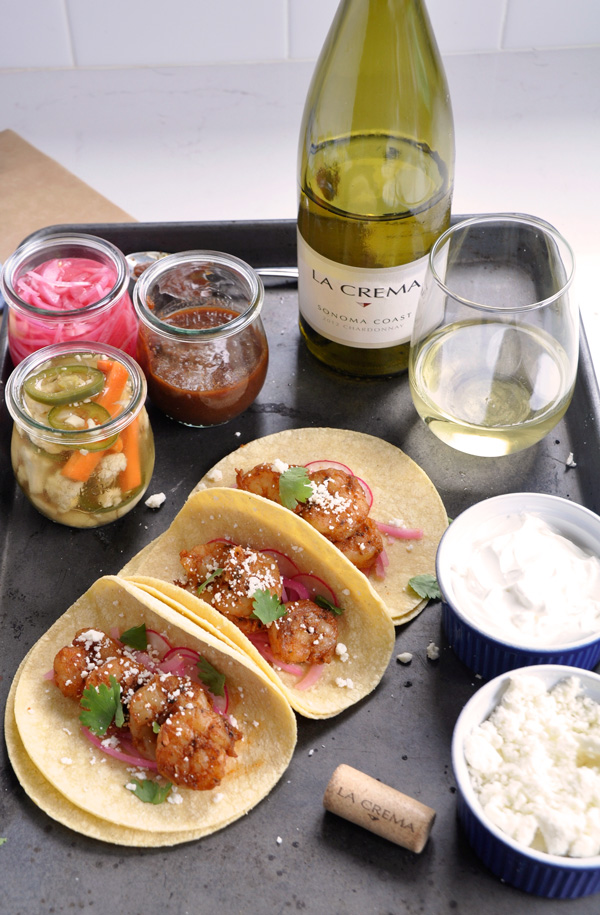 Take your taco game to the next level with the perfect spice rub on succulent, sweet shrimp, dressed with a bounty of garnishes from pickled onions and jalapeños to avocados and cotija cheese. Opt for a white wine like our Sonoma Coast Chardonnay or Monterey Pinot Gris to pair with this summer recipe.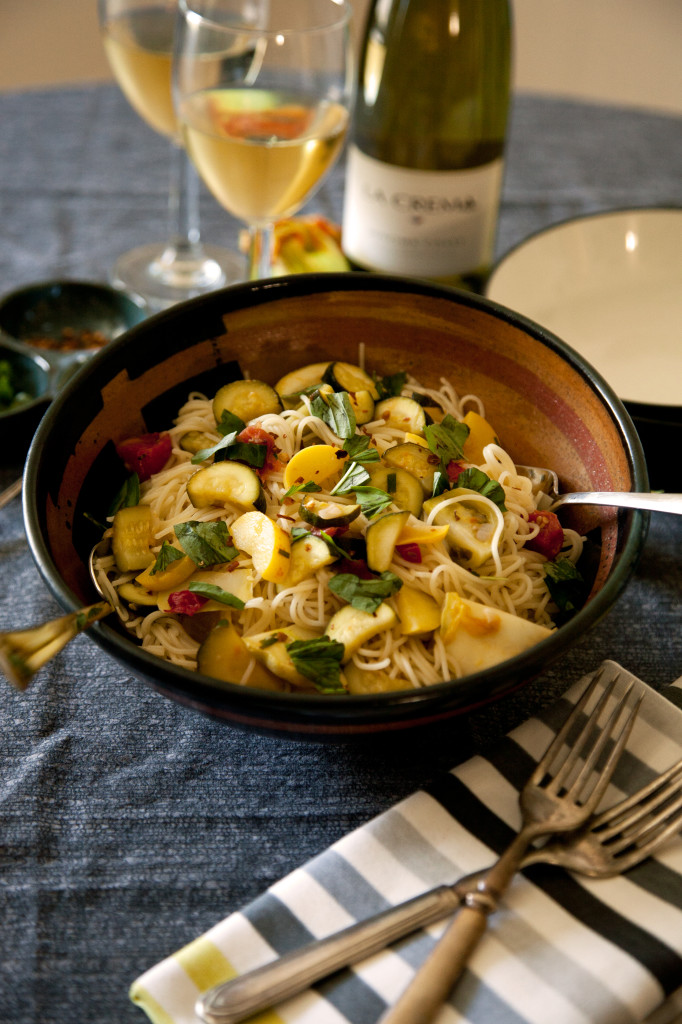 Brighten up your go-to pasta dish with vibrant summer squash, cherry tomatoes, basil, tarragon and chives for a savory light summer dinner. Grab a bottle of Sonoma Coast Chardonnay to pair.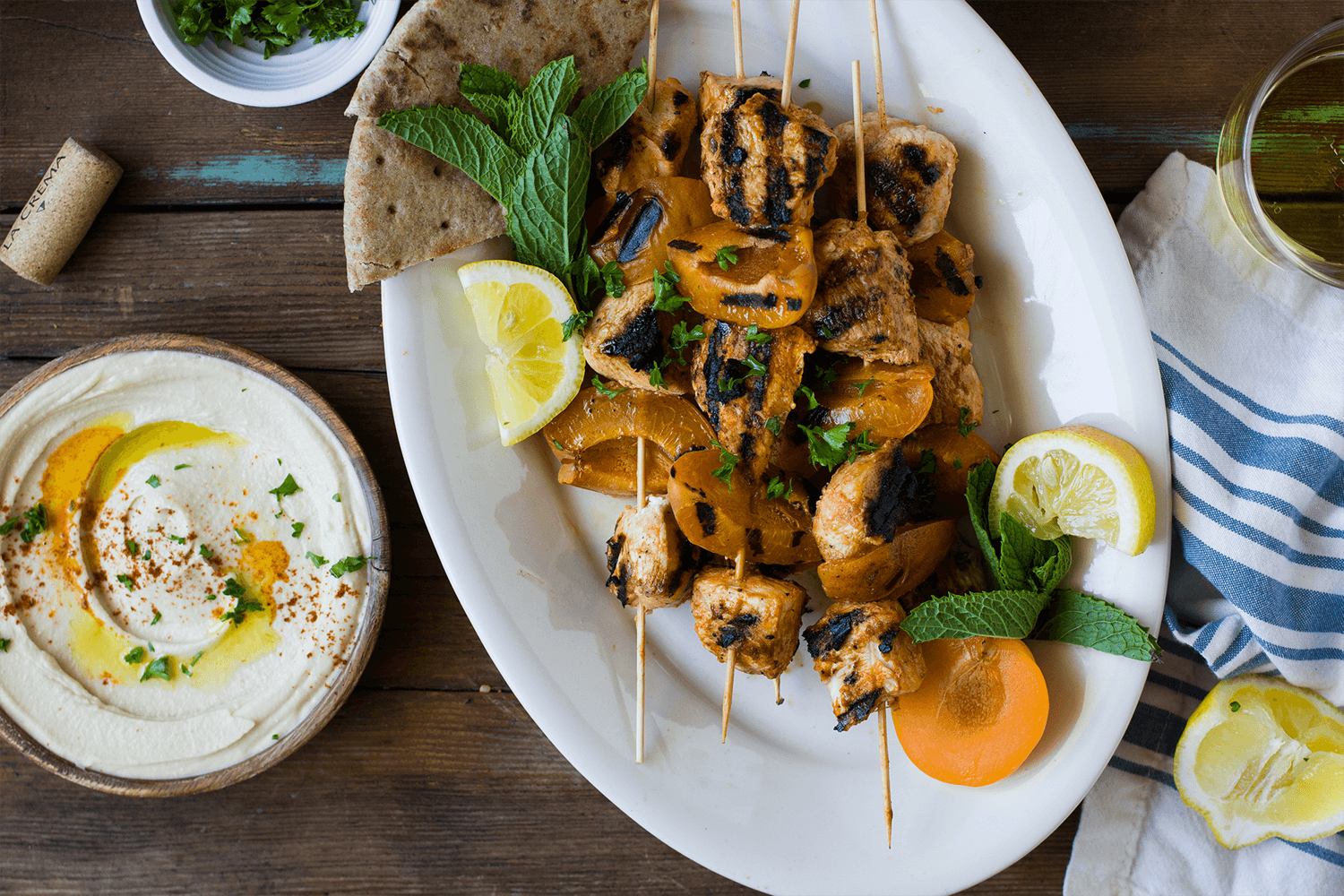 With a tiny bit of heat balanced by the sweetness in apricots, these grilled chicken skewers make for a lovely summer recipe. Pair with a glass of Monterey Chardonnay.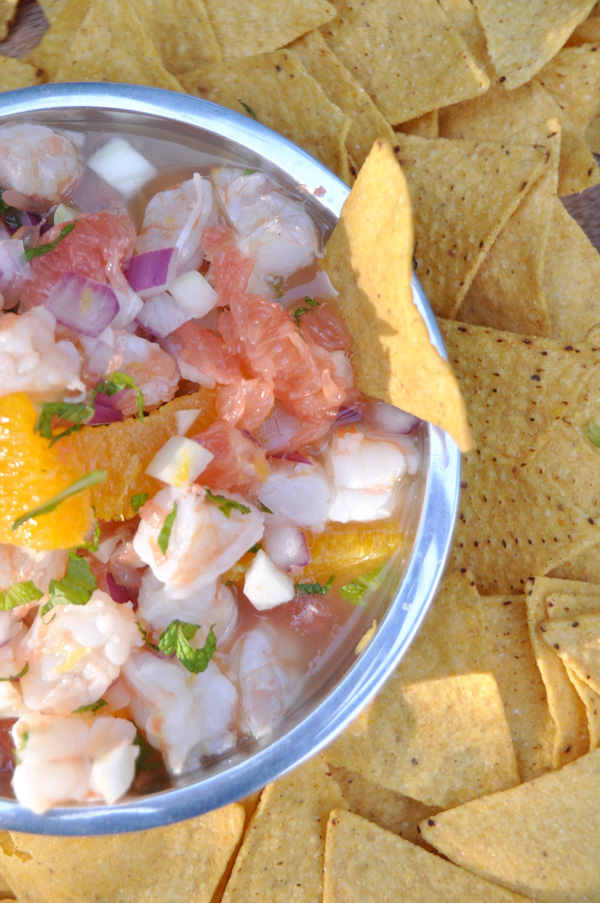 Ceviche is one of the ultimate summer refreshments. A tangy poaching liquid quickly cooks shrimp, and then once chilled, you're left with the perfect snack to enjoy with tortilla chips or butter lettuce cups. Sip our Monterey Pinot Gris alongside this appetizer outside on the patio.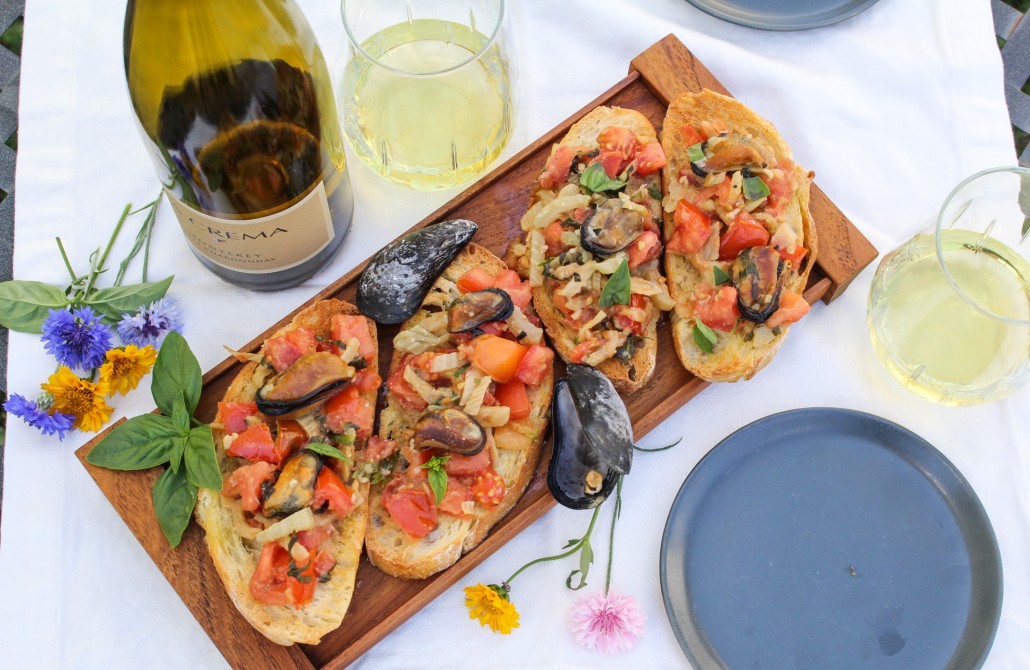 Add some flavors of the sea to the traditional Italian tomato-based bruschetta with one of our favorite bivalves, mussels! Enjoy these appetizers with a glass of Monterey Chardonnay.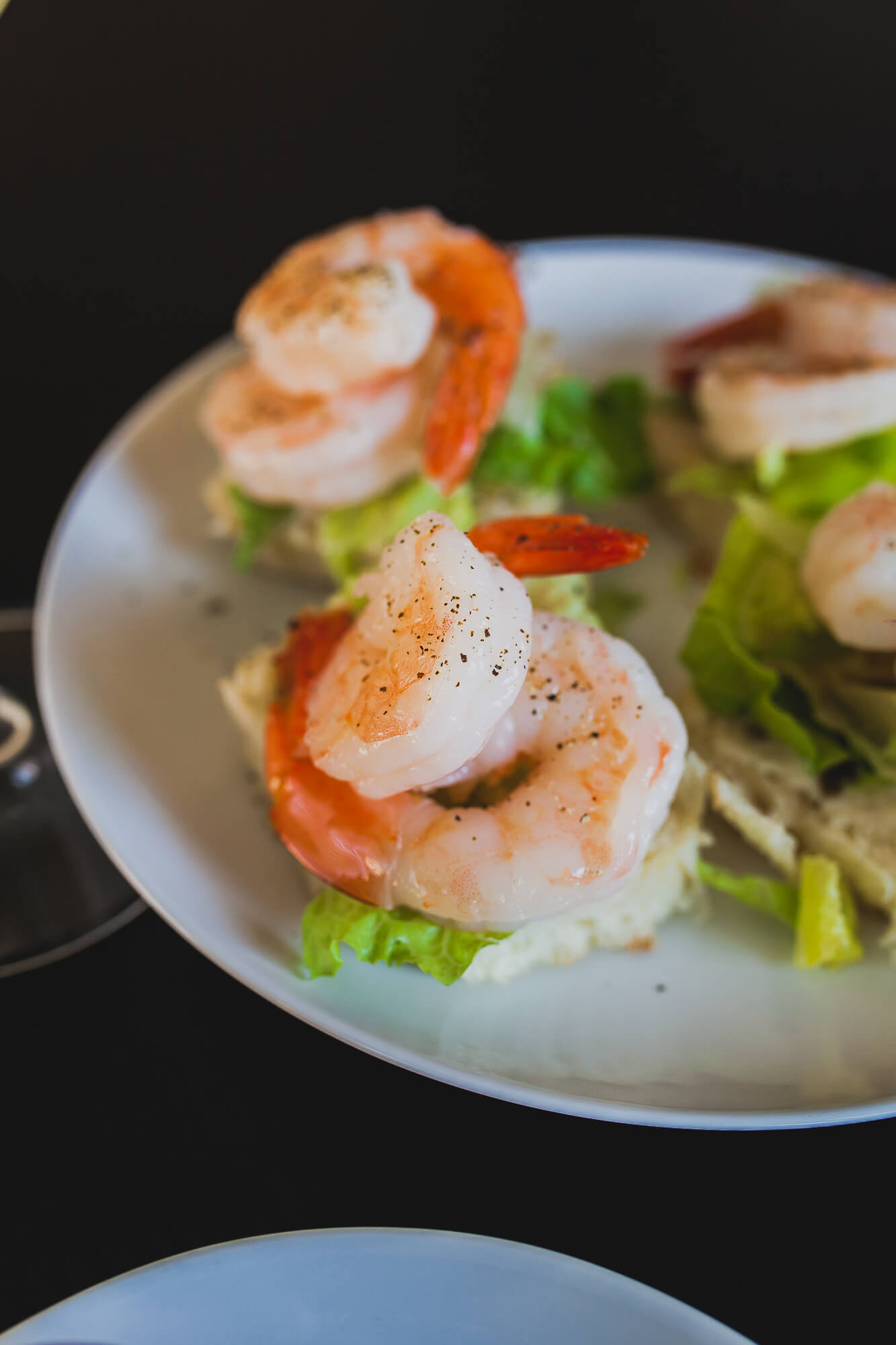 We love this twist on the traditional shrimp cocktail by incorporating a bun and a fresh crunch of butter lettuce. Enjoy with a glass of Monterey Pinot Gris.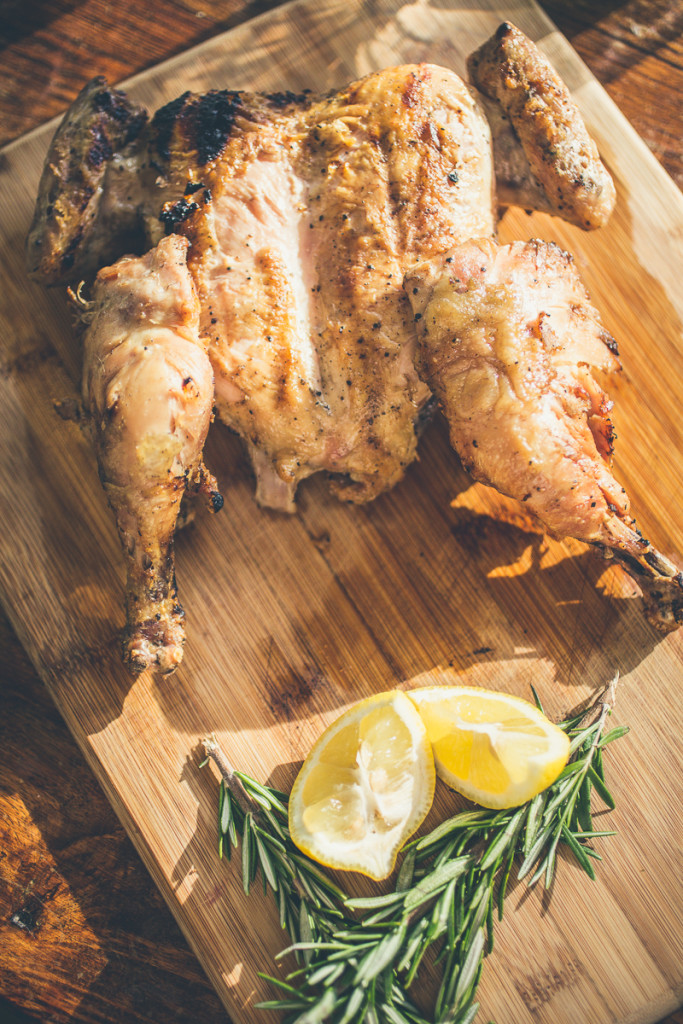 A whole grilled chicken that starts in a brine first may sound ambitious, but the results are certainly worth it. This version incorporates a variety of pickling spices in the brine and once grilled, is served with a bright citrus and herb based gremolata. Enjoy with our Sonoma Coast Pinot Noir or Chardonnay.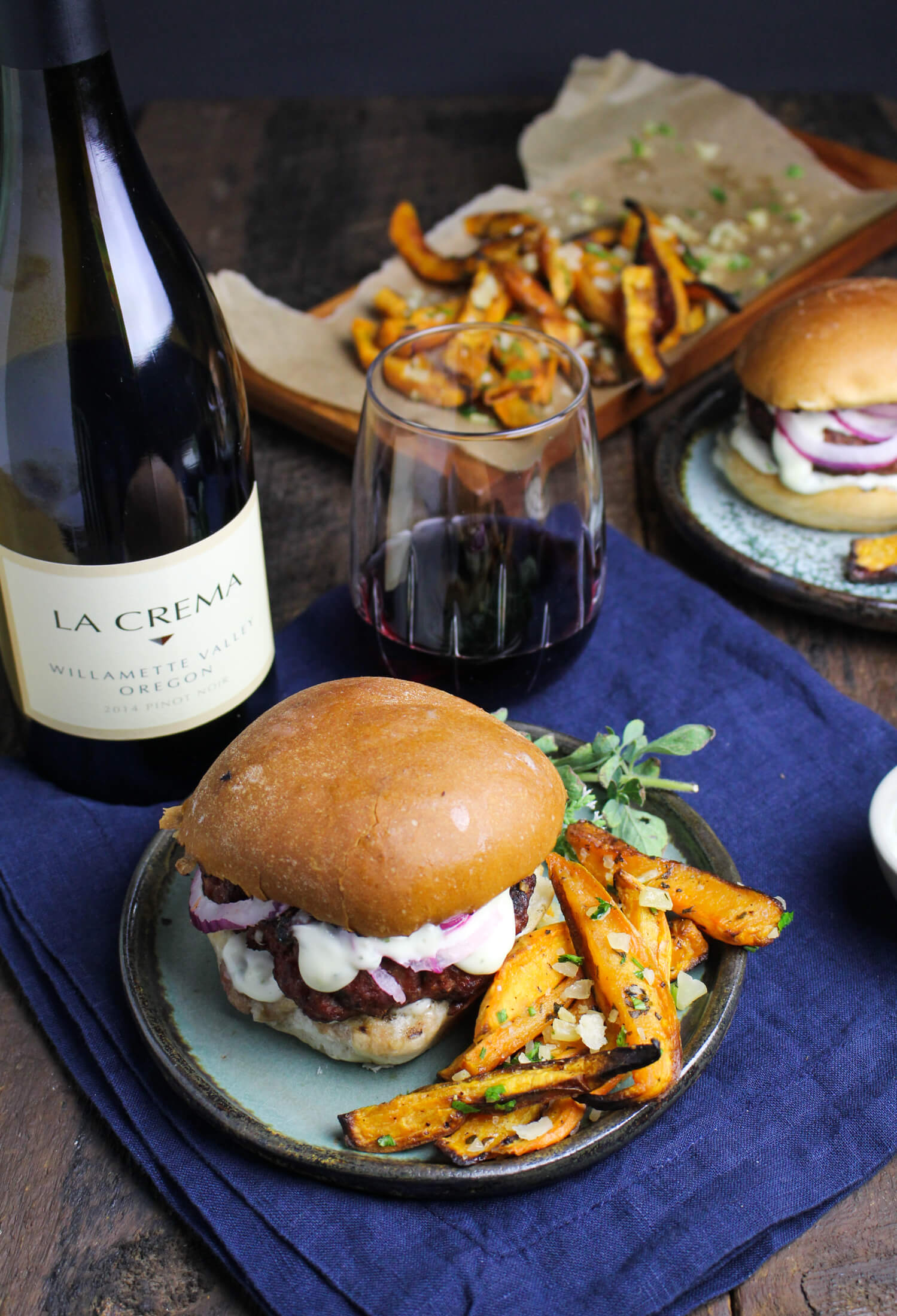 A simple burger is one thing, but opting for ground lamb and Greek flavors will take your grilling game to a whole other level (for one weekend at least!). Pour yourself a glass of our Willamette Valley Pinot Noir to enjoy with this scrumptious burger.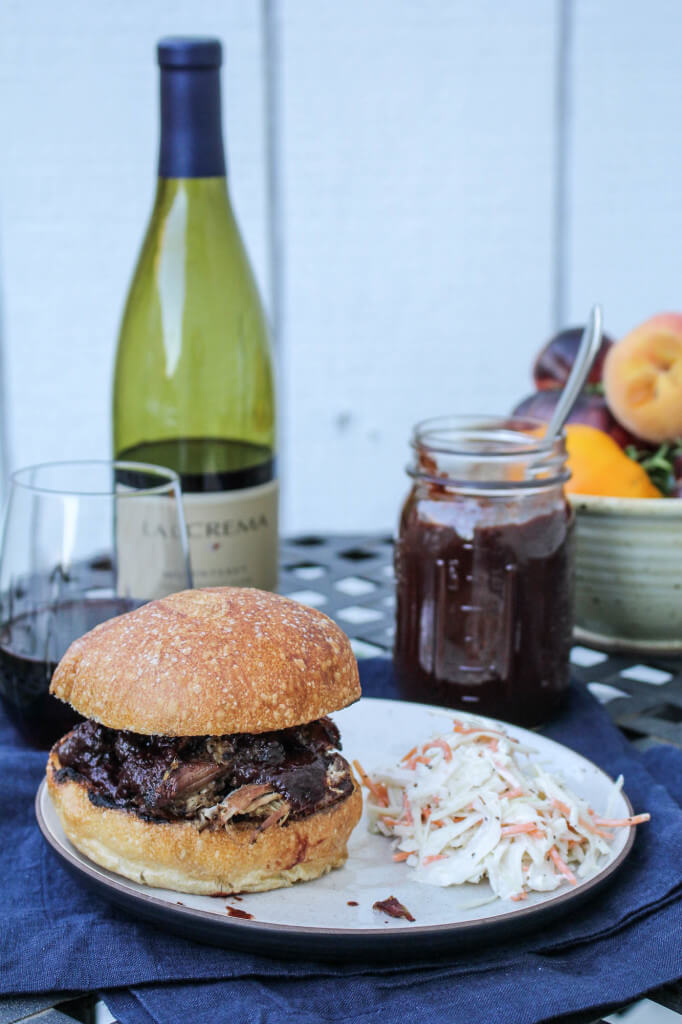 BBQ is classic during the summer, and pulled pork is no exception. This rich, smoky, savory sandwich dressed with a sweet blackberry Pinot Noir BBQ sauce will have mouths watering and coming back for seconds. Enjoy with our Monterey Pinot Noir.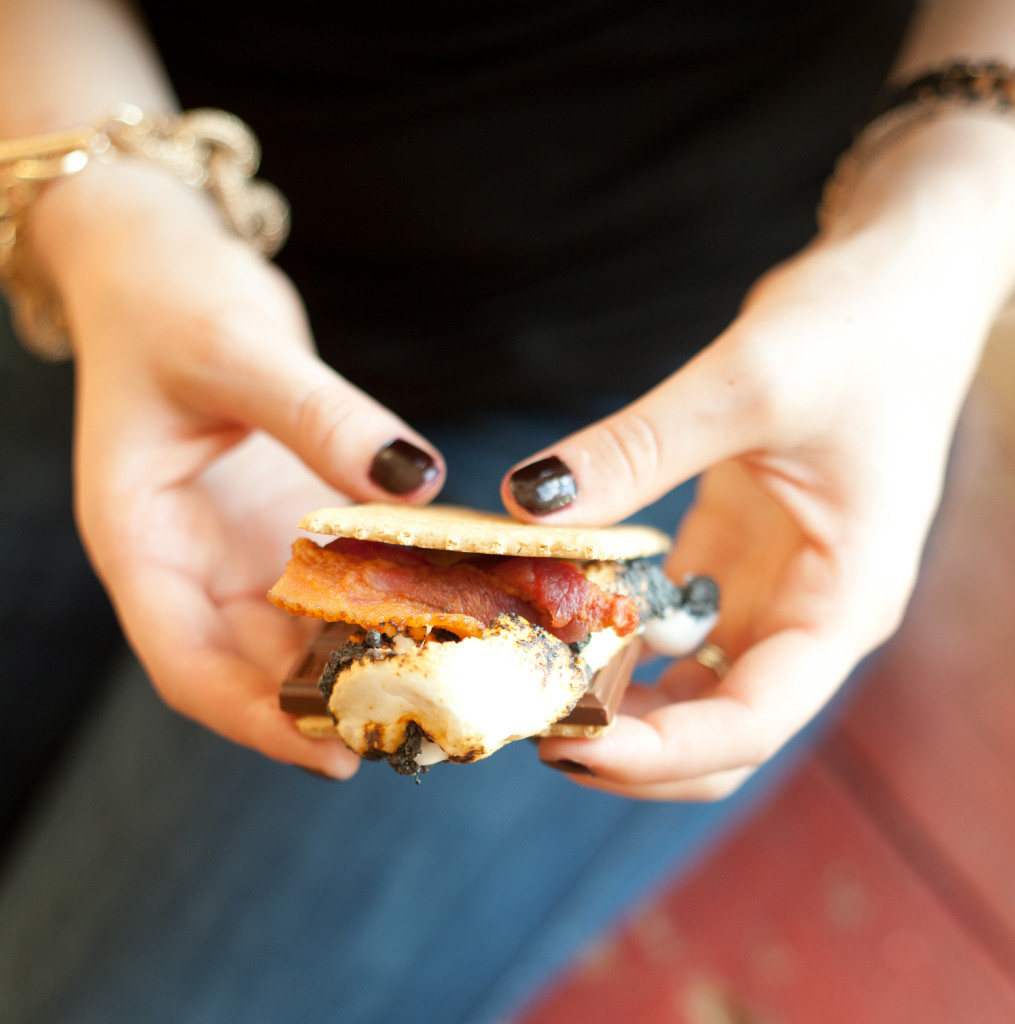 Is there a more quintessential American summer dessert than s'mores? Try one or all of these variations from bacon to bananas. Just don't forget the Monterey Pinot Noir!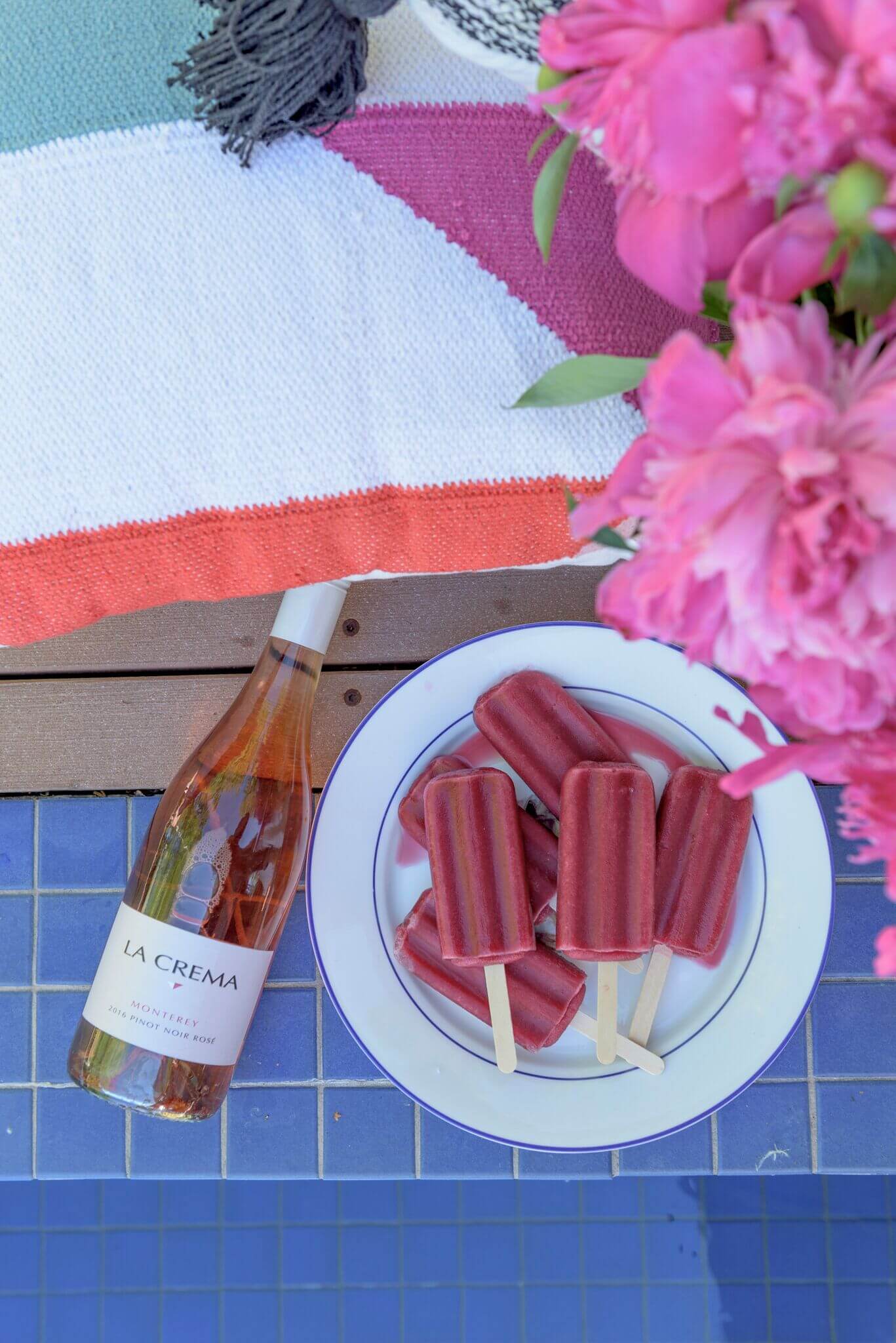 Could there be a more perfect summer dessert than Rosé popsicles? Probably not!
Save this Summer Recipes Roundup to Pinterest!